I don't watch that much television - but I do allow myself two shows to attempt to make a weekly viewing of. Unfortunately one of them I've been missing because of my night job.
Smallville
!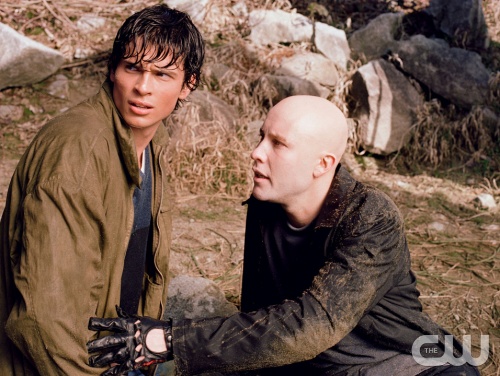 Let me use this opportunity to push my imaginary glasses back up my nose. As much as I love comic books, I was never a fan of the typical 'superhero' comics. I veered off towards more obscure and dark story lines: Sandman, Groo, Ranma 1/2, Tank Girl, etc-...
However, when Smallville first came out I was mesmerized by the notion of a Super hero's backstory and their journey to become themselves.
That's probably why I like my other favorite show so much.
Heroes
!
Save the world, Hiro!